Web Site Design
Design a site that captivates, informs and motivates fans to take action and engage with your comedy. Your web site is your hardest working employee, promoting your comedy 24/7.
Personal Branding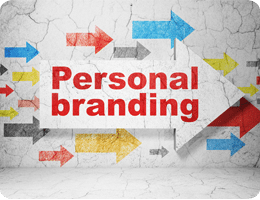 Develop a content publishing plan to grow your personal brand. Growing your personal brand means staying ubiquitous in the mind of your fans. Shape your personal brand and stay top of mind.
Web Strategy
Implement a strategy for executing on your content marketing every month. Bring your marketing tactics into a streamlined strategy. Stay consistent with your publishing efforts every month.
Social Media Marketing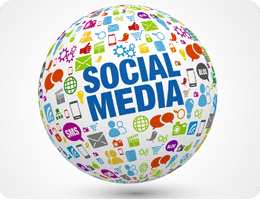 Connect with your audience on social media by publishing quality content and collaborate with key influencers. Collaboration marketing via social media is one of the most vital components to a successful web strategy.
WEBSITE PORTFOLIO
We love working with comedians. View our profile to see who we've helped so far, and the quality of work you can expect. View Portfolio
Recent News
Plan To Straighten Out Entire Life During Weeklong Vacation Yields Mixed Results

SOURCE MANCHESTER, NH–Returning to work after seven days off, Derek Olson, 31, confessed Monday that his plan to use his weeklong vacation to straighten out his life yielded mixed results. "This was the week all the shit I'd been putting…

Eddie Murphy Wants To Do Stand Up Comedy Once Pandemic Ends

Legendary comedian Eddie Murphy revealed that he plans to return to stand-up comedy after the pandemic ends. According to CNN, the "Beverly Hills Cop" star appeared on Kevin Hart's SiriusXM's podcast "Comedy Gold Minds with Kevin Hart and said had it not been for Covid-19 restrictions, he…

Canadian boy, 6, sets up comedy stand to make neighbours laugh during coronavirus pandemic

A British Columbia boy is bringing smiles and laughs to his neighbourhood during the coronavirus pandemic. Every day, once all of his daily activities are done, six-year-old Callaghan McLaughlin sets up a joke stand outside his Saanich home. Mom Kelsea McLaughlin shared a sweet photo on her Instagram…
STAND OUT COMIC
Address: 201 W. Montecito St. Santa Barbara, CA 93101
Phone: (800) 605-4988
ABOUT STAND OUT COMIC
Stand Out Comic is a comedy marketing agency that helps you optimize your web presence and get the RIGHT messages, in front of the RIGHT audiences on the web.